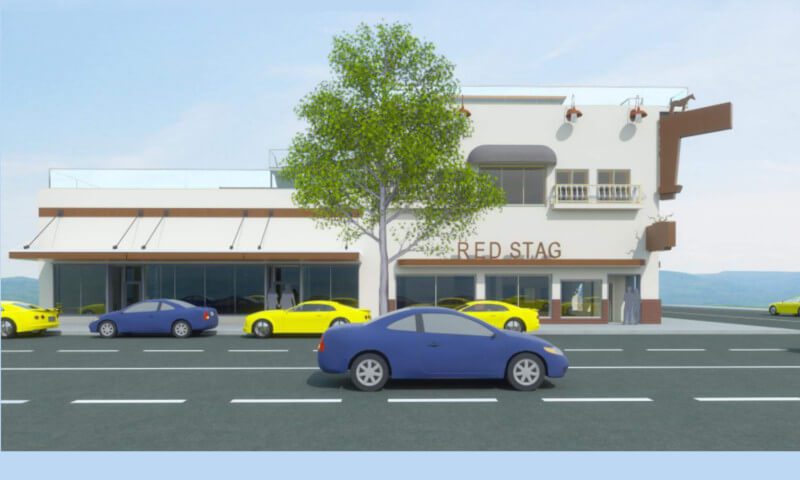 New Braunfels (Comal County) — The Red Stag, located in the heart of New Braunfels downtown is planning construction for a rooftop bar and restaurant at 125 N. Castell St., and 204 and 214 W. San Antonio St., located within the Downtown Historic District.
An elaborate two-tier rooftop patio system is being planned that will make use of three buildings. It will include a mezzanine level above a patio deck, a sound stage, elevator and numerous other elements.
The oldest of the structures, 204 W. San Antonio, was built in 1893 and was known as the B.E. Voelcker Building, after Bruno Voelcker, and was known to have an Italianate architectural style. It was constructed of masonry with a wooden wraparound porch.
The scope of work entails construction of approximately 9,400 square feet of  bar and restaurant space on the rooftops of the Red Stag Building and the Seguin Beauty Building (204 W. San Antonio), and the lower level entry at 125 N. Castell at the rear section of 204 W. San Antonio.
On the roof itself a bar, stage area, and staircase leading from the 2nd to 3rd story (the mezzanine) is proposed. Both the rooftop bar and stage area are towards the rear of the building in order to lessen the visual impact of the additions.