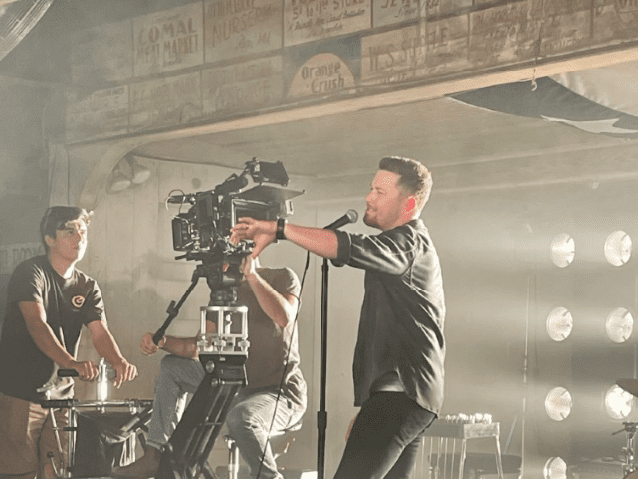 Gruene, TX — Scotty McCreery, American Idol's tenth season winner, shot a music video at Gruene Hall earlier this week. The song "Damn Strait" is the latest single from McCreery's fifth album Same Truck which dropped just last month and is an homage to George Strait. The King of Country Music is well-known for having gotten his start at Gruene Hall. His first album cover included photos taken in the old dance hall, and he's returned on a couple occasions to shoot more album covers, promotional photos and even to do an exclusive album release concert. What better way for McCreery to honor him, than to walk in the footsteps of Strait's early days.
Scotty was only 16 when he won American Idol, but now at age 27, you might think you were listening to George himself when the song starts with "Nobody in his right mind would've left her…" Many Strait song titles are included on the single, including "Marina Del Rey," "Baby Blue," "Blue Clear Sky," and "Give It Away." Full lyrics can be found here or listen on Spotify here.
 While Scotty McCreery wrote most of the songs from his new album, "Damn Strait" was penned by Trent Tomlinson and Jim Collins. The music video is being produced by Jeff Ray of Austin, who also produced Scotty McCreery's "Five More Minutes" and "This is It" music videos.
Photo Credit: Dennis Peek